Men's | All-Purpose
K1 Flux
Supportive Tight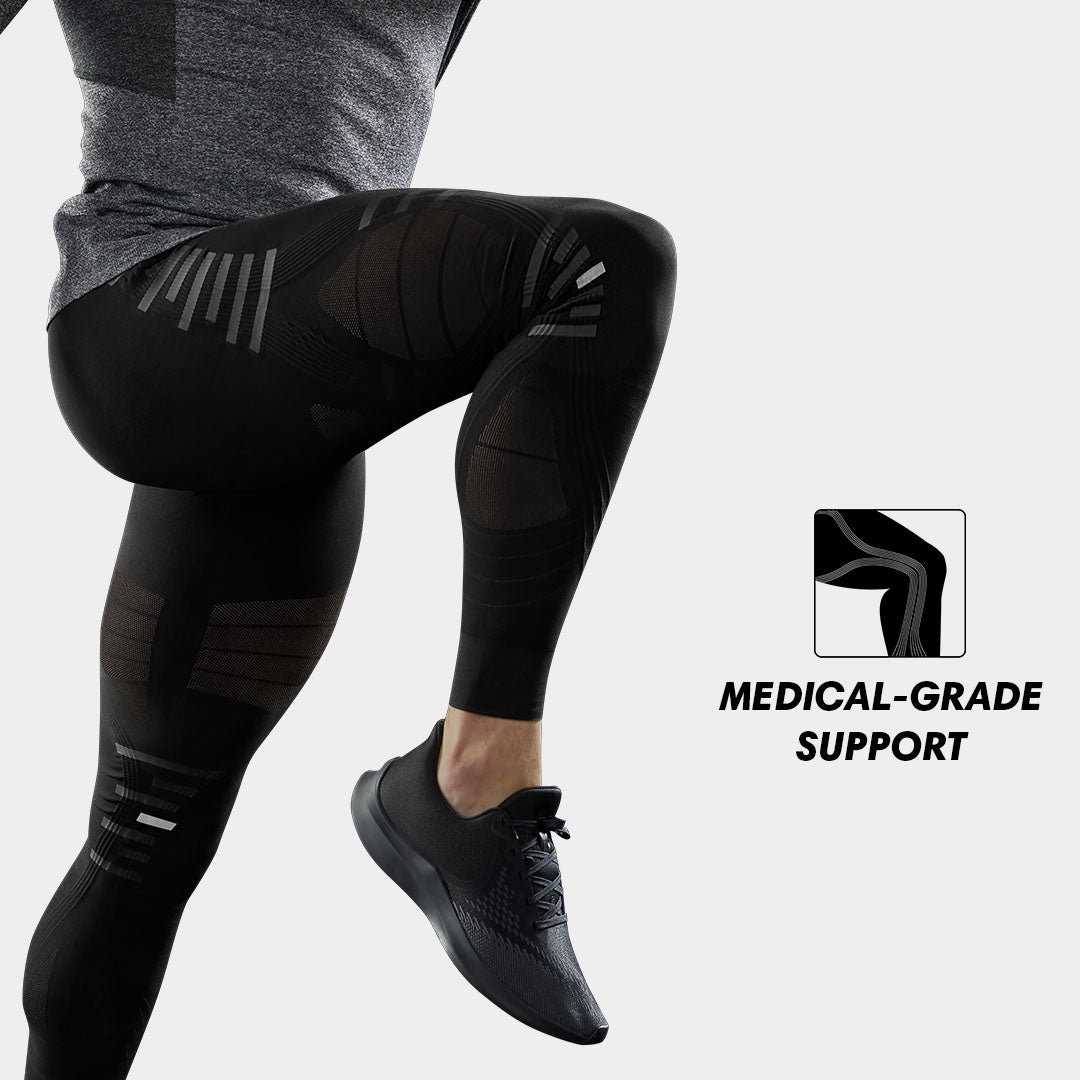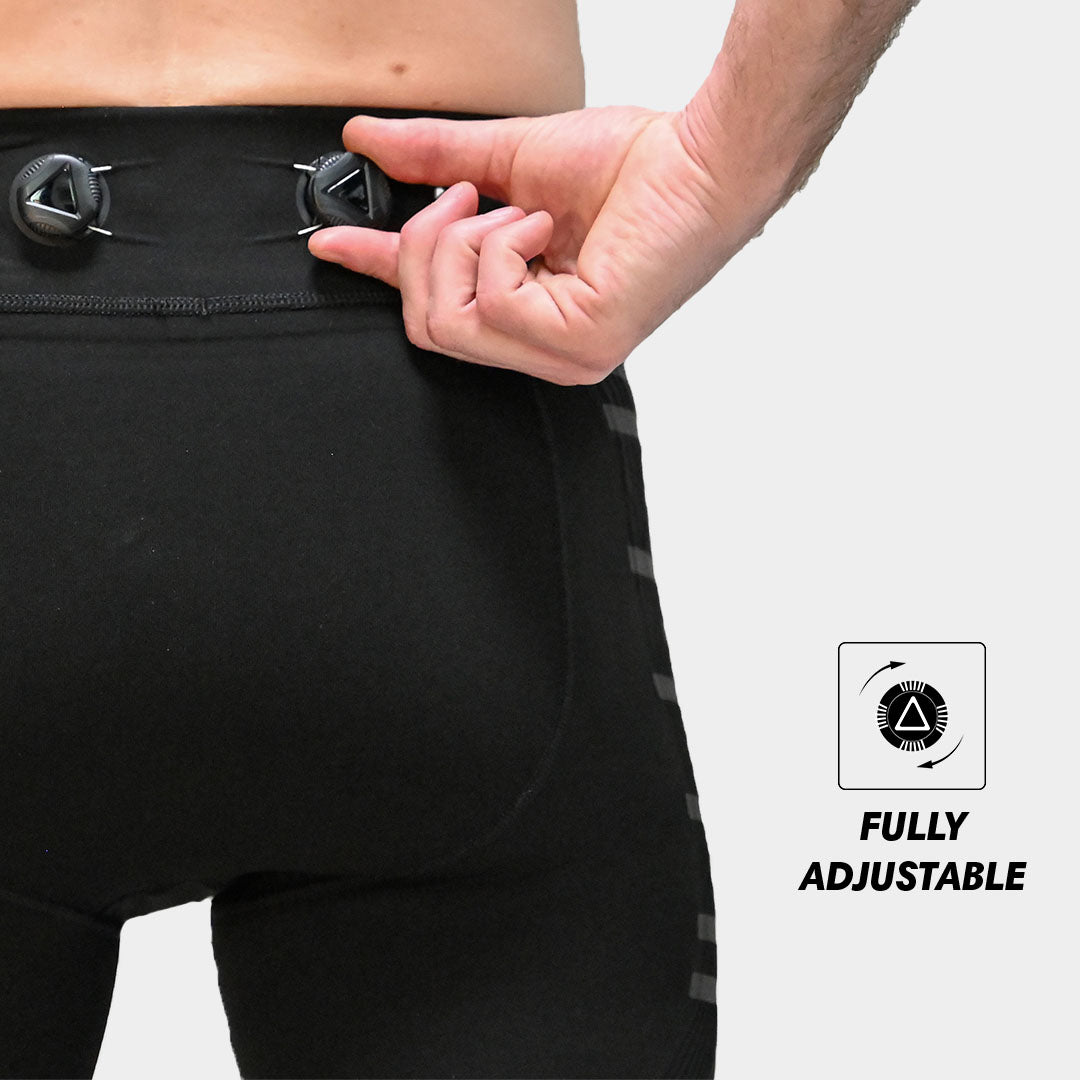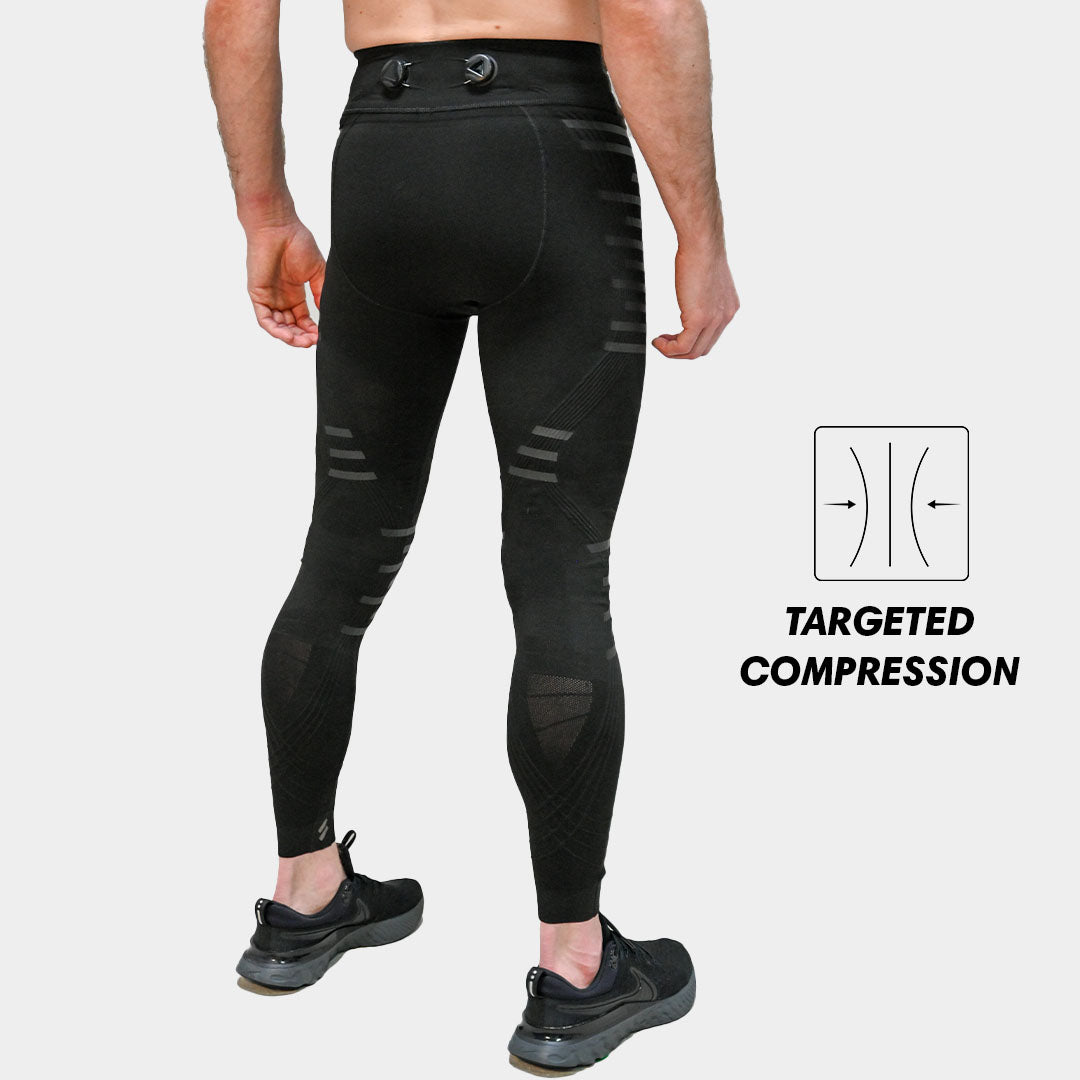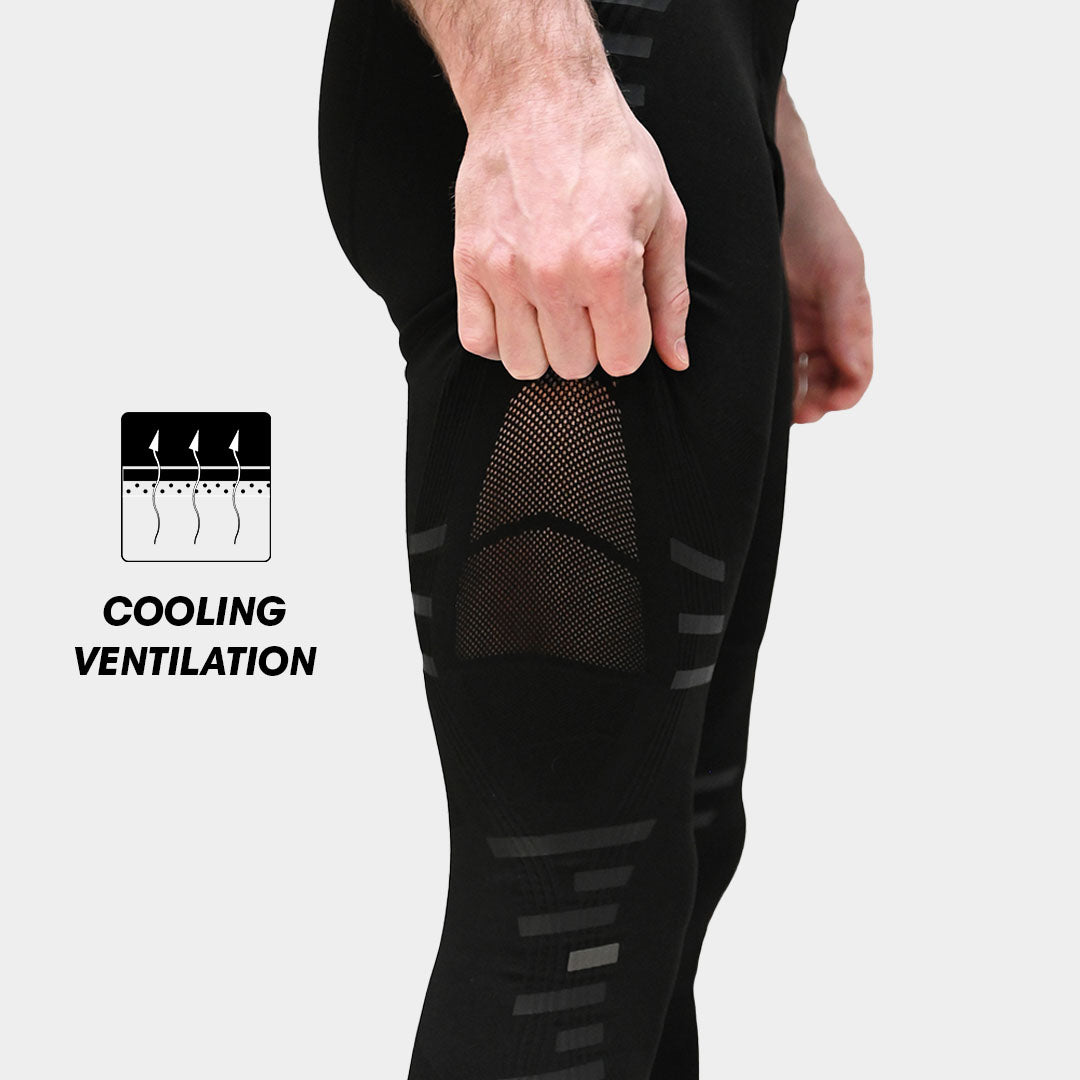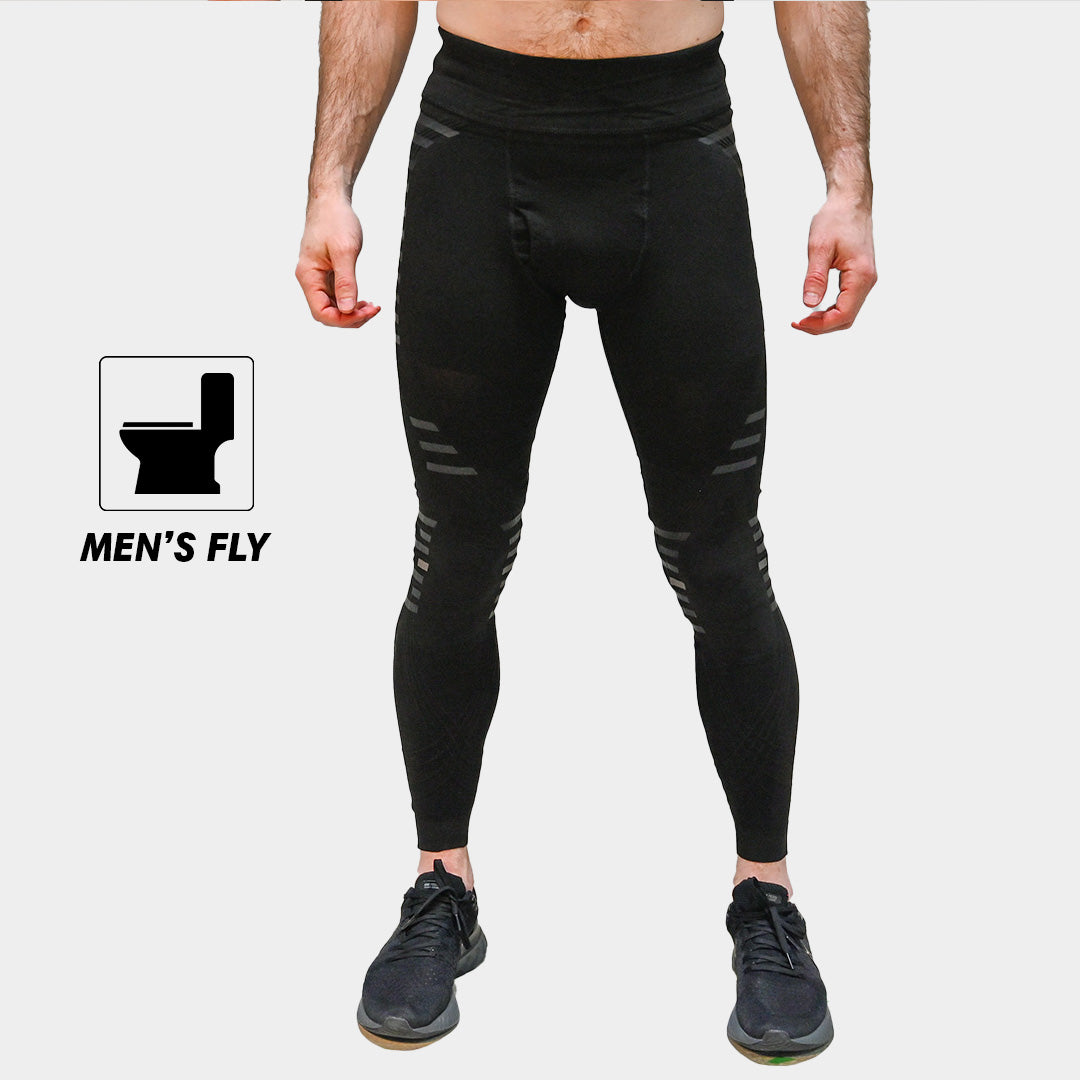 Men's | All-Purpose
K1 Flux
Supportive Tight
The only base layer with adjustable medical-grade support that's proven to help you overcome injuries, manage pain, and get back to activity.  The K1 Flux is best for all-purpose use, with knit ventilation to keep you cool in any environment.
Medical-Grade Knee Support

Ventilated Fabric & Fly

Full Length
90 feet of high-strength cables hidden in the fabric provide the same support as many medical-grade knee braces.
Two control dials in the waistband allow you to adjust the support in each leg on-the-fly.
Medical-Grade Knee Support
Adjustable Support Dials
Cooling Ventilated Fabric
Targeted Compression
Men's Fly
Full Length
All-Purpose Use
Everyday Activity
Court & Field
Golf
Medical Indications
Knee Pain & Instabilities (including ACL, MCL, LCL, and PCL)
Knee Strains and Sprains
Patellofemoral Pain Syndrome (PFPS)
Material Contents
Product Care
Wash in Provided Wash Bag
Wash on Gentle Below 40°C
Hang to Dry
Our products are unlike anything you've ever worn before. Before you step into your new K1s, expect that you're going to have to break them in at first.
Learn more about what to expect during your first wear and consult the frequently asked questions on our sizing, fit and first wear page.
COMFORTABLE & ADJUSTABLE SUPPORT
ADJUSTABLE MEDICAL-GRADE BRACING
The K1 Flux packs a lot of hidden technology and is so much more than a compression tight.
Flexible Support Cables
90ft of high-strength cables provide medical-grade bracing.
Adjustment Dials
Adjust the support in each leg for any level of instability or activity.
Flexible Support Cables
90ft of high-strength cables provide medical-grade bracing.
Adjustment Dials
Adjust the support in each leg for any level of instability or activity.
Targeted Compression
Higher compression at the knee supports faster exercise recovery.
Men's Fly
You asked for it, so we gave you easy bathroom access.
Inspiring Confidence
Get active & stay active with support that helps you overcome injuries, reduces pain, and gives you the confidence to keep going.
Read the findings from our customer survey here.
MORE ACTIVITY.
LESS PAIN
"Once I tried them, I wasn't sending them back EVER! It manages my pain so I can get back to tennis."
- Mark, 61 YEAR OLD AVID TENNIS PLAYER
Overcome Injuries
"I love my Stoko Supportive Tights. The support they give me to return to activity post knee injury has changed my life. They allow me to do the things I want to do and need to do for my physical and mental health.
This is a brace I actually like to wear."
-DAVE, ACTIVE INDIVIDUAL
TRUSTED BY THE BEST OF THE BEST
STILL HAVE QUESTIONS?
Stoko accepts returns & exchanges within 60 days of the purchase date. 
We encourage you to put your Supportive Apparel to the test before deciding to return. Move in them, get sweaty, and give them all you got. There is a short break-in period with your Supportive Tights. This means it will take a bit of time before your tights begin to regulate and feel comfortable on your body. They can be a total pain at first and challenging to get used to, Supportive Apparel is very different than any other tights or braces you've tried. 
Stoko offers shipping within North America, please note that order processing may take an additional 1-2 business days from the stated shipping times below:
Standard Shipping 6-10 Business Days
Express Shipping 2-5 Business Days 
International ShippingAt this time, we cannot ship or sell Stoko products outside of North America. Please feel free to sign up for our newsletter to keep up-to-date as we continue to grow.
Our products are registered as Class 1 Medical Devices through Health Canada and the FDA, which means that all our products are eligible for reimbursement through Health Spending Accounts (HSAs) and Flex Benefit Plans by all Canadian insurers, as well as some carriers in the U.S. This allows many of our customers to get their K1s free of charge or receive partial reimbursement.
All Stoko products provide the same medical-grade bracing support, leveraging our Stoko Support System technology. It is really up to your personal preference what style would suit you the best!
All-Purpose: K1 Flux is engineered to deliver support in a variety of activities and is our most recommended product for all-around use. From everyday activity to court sports to golf, the K1 Flux can do it all while also keeping you cool with knitted ventilation.
Ski & Snow: K1 Summit is engineered to deliver support and warmth. It was designed for snow sports, such as skiing, snowboarding, and cross-country skiing.
Run & Hike: K1 Tempo is engineered to deliver support and keep you cool in warm environments, such as: running, hiking, and training.  
Similar to other traditional/medical grade knee braces, the Supportive Tight provides support and stability to the body in compromised knee positions; however, the Supportive Tight achieves these outcomes through different means. The Supportive Tight relies on tension throughout the Stoko Support System to generate support, which is made up of cables that are integrated into the tights. The result is support that moves with your body and doesn't compromise on comfort, aesthetics, or support.